Good afternoon parents! Please tell the students to enjoy their break! We will look forward to seeing them again on Monday, November 27th, 2023!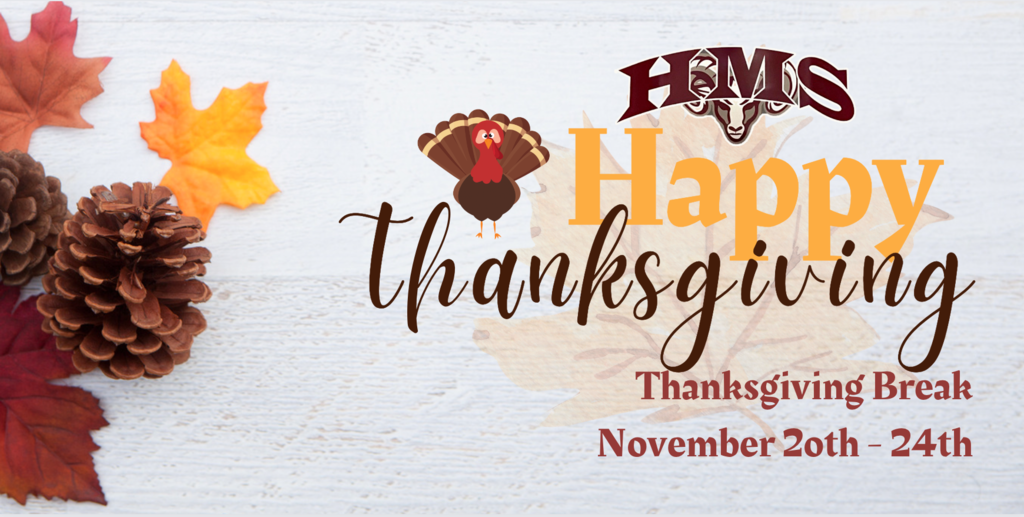 We want to thank all the students who purchased turkey feathers for their teacher. The 6th, 7th, & 8th-grade teachers with the most feathers won a turkey from Grocer's Pride. Congratulations to our winners, Mrs. Roe (6th), Mrs. Borst (7th), and Mrs. Chapman (8th)!!! We would like to thank Grocer's Pride of Houston for donating the turkeys to our winners and for being a great community partner with us for multiple years!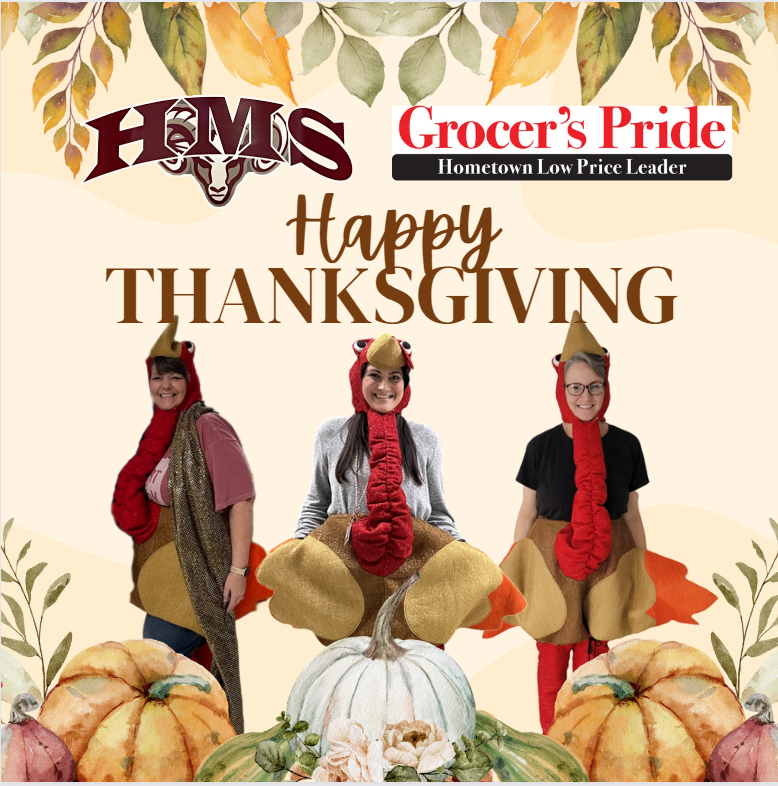 Good morning parents! Our Junior Beta Club Induction Ceremony is at the HHS Auditorium at 6:00 pm. We want all new members to be at the school by 5:45 pm.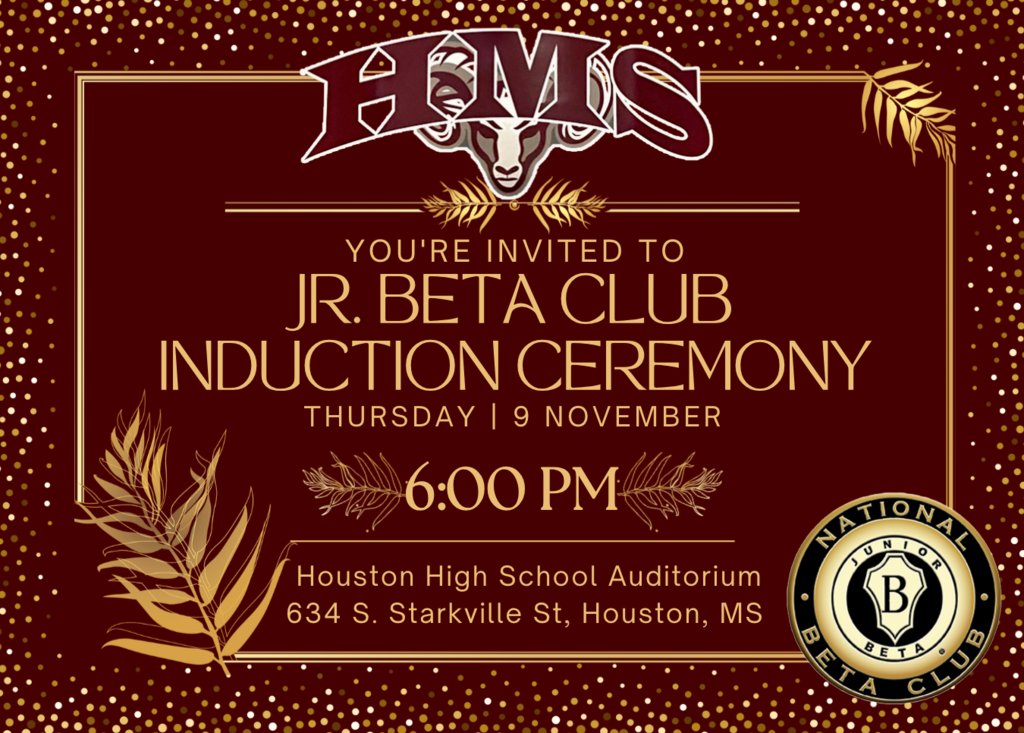 Yesterday, Mr. Johnson and his Principles of Agriculture class practiced safely using hand tools. Thank you Mr. Johnson, for the fun and engaging lesson!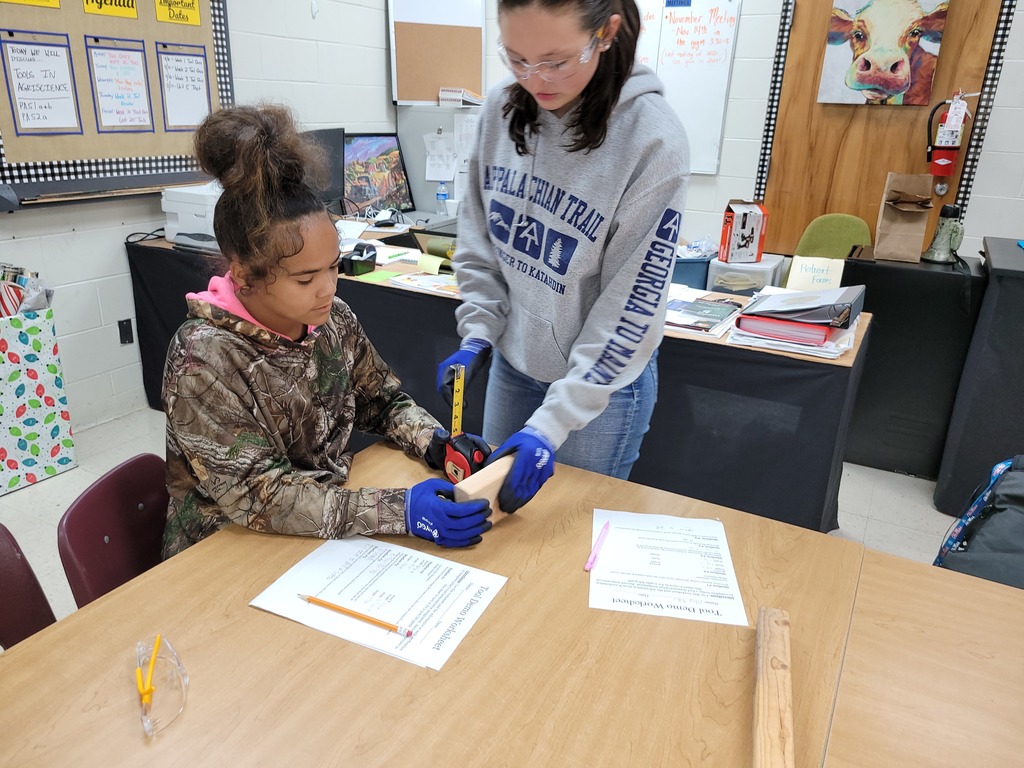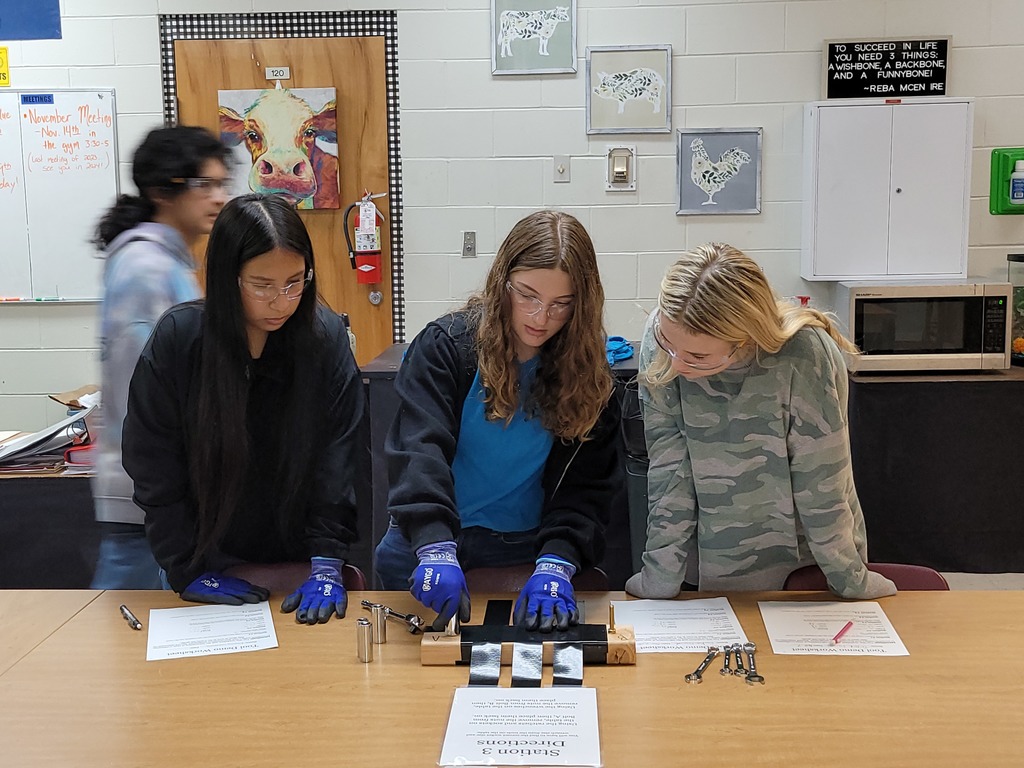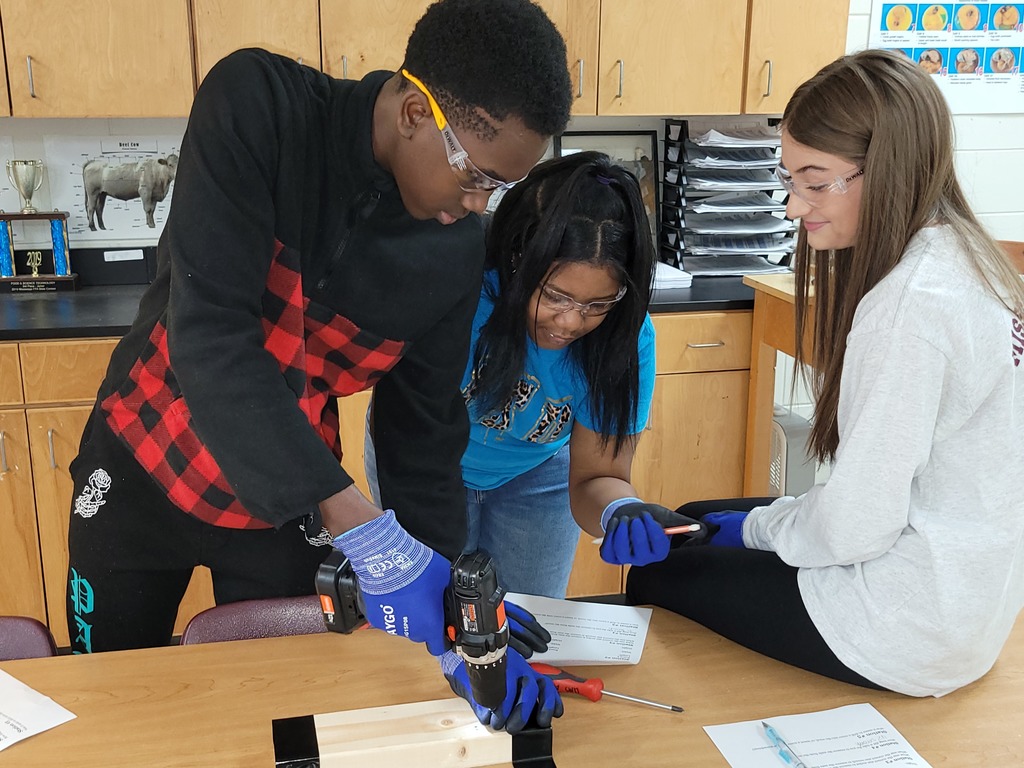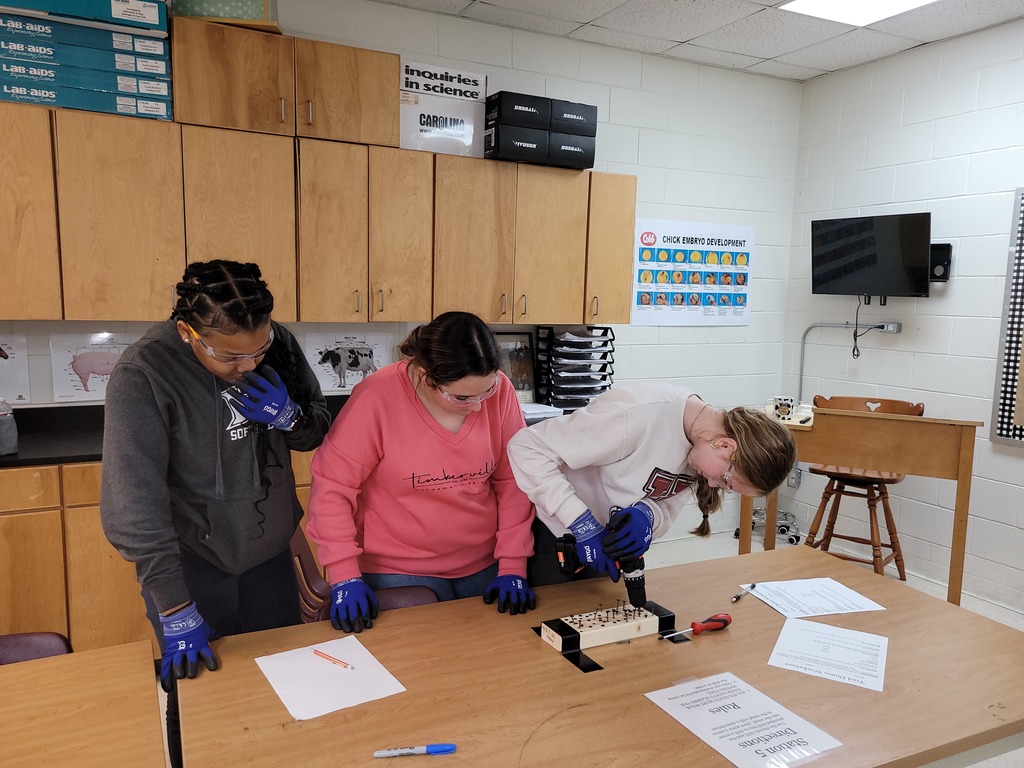 Good evening parents! Please help us congratulate our October Students of the Month! Will H., Greyson S., Jay J., Javez D., Elias C., Embry A., Erica M., & Joshua F (Valeria V. & Jenna R. are not pictured in the group photo)! These students worked very hard last month, and all of your teachers at HMS are very proud of all of you. Keep up the great work!!! #WhereChampionsAreMade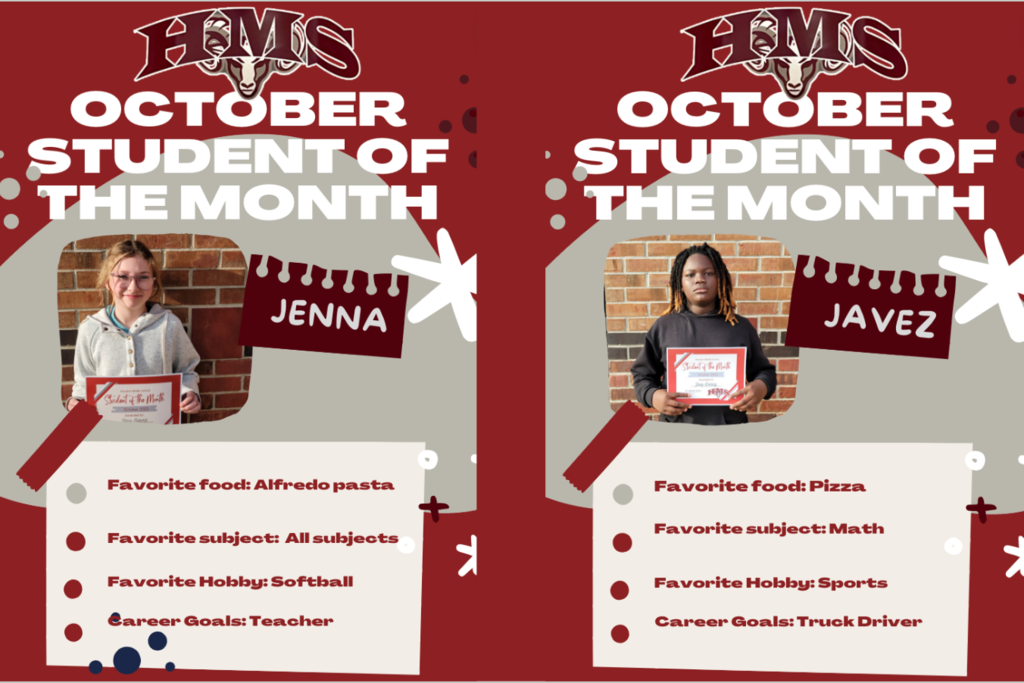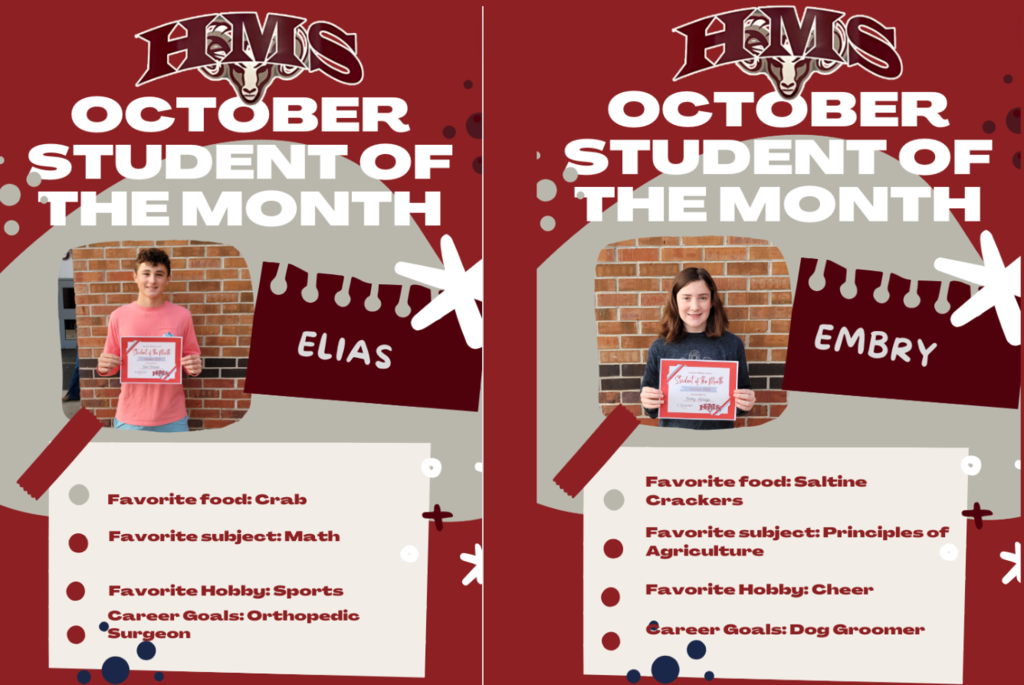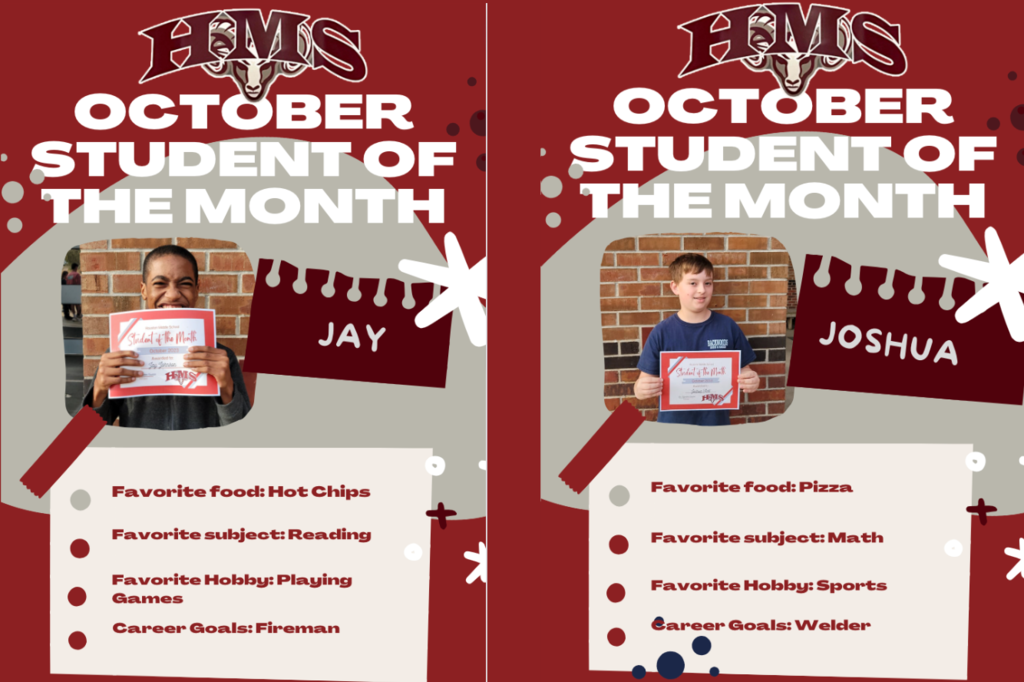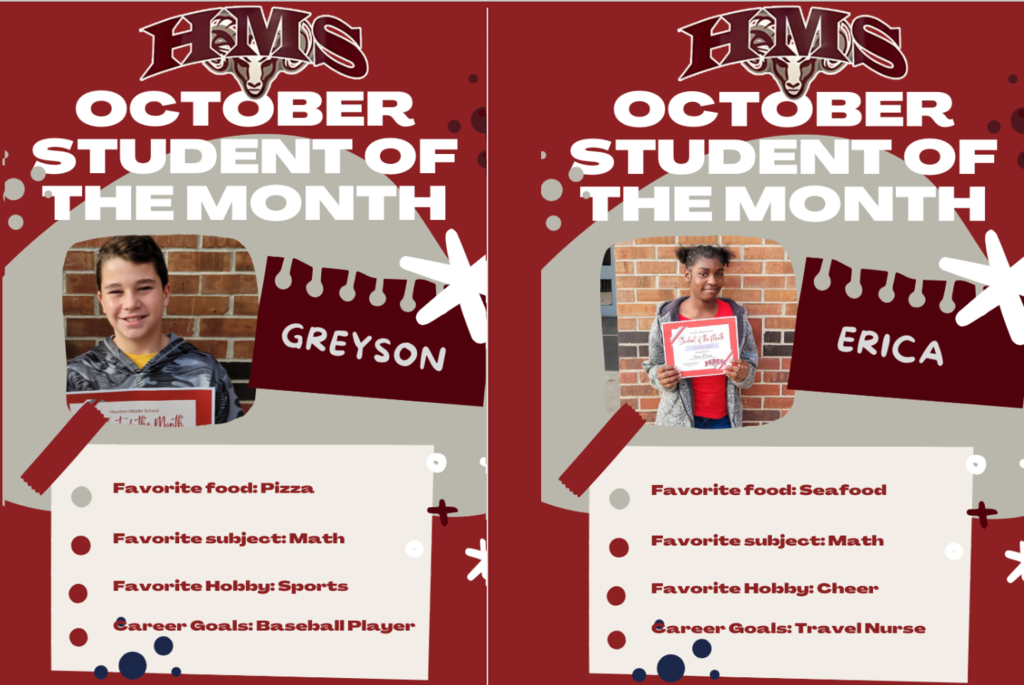 Congratulations to our October Featured Teachers of the Month!!! Thank you, Mrs. Higginbotham and Mr Johnson, for working tirelessly to serve our students and community. #WhereChampionsAreMade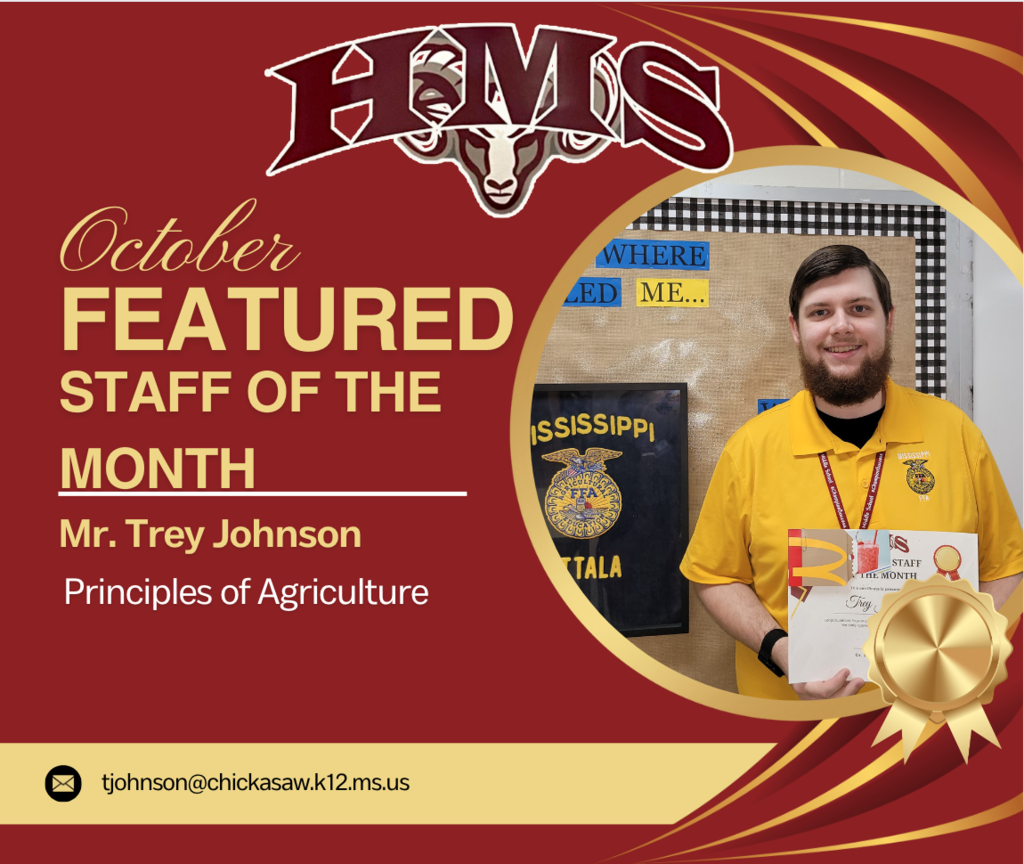 Last Friday, our 8th Grade Toppers enjoyed hands-on learning as they dissected starfish. Thank you Ms. Smith, for the pictures!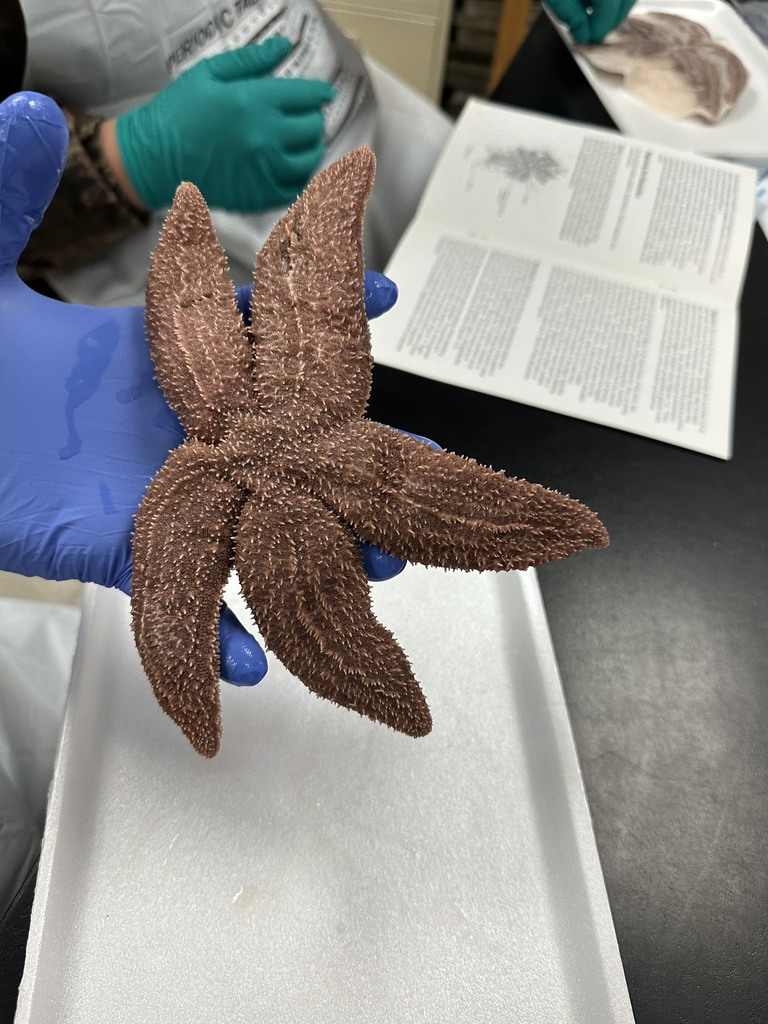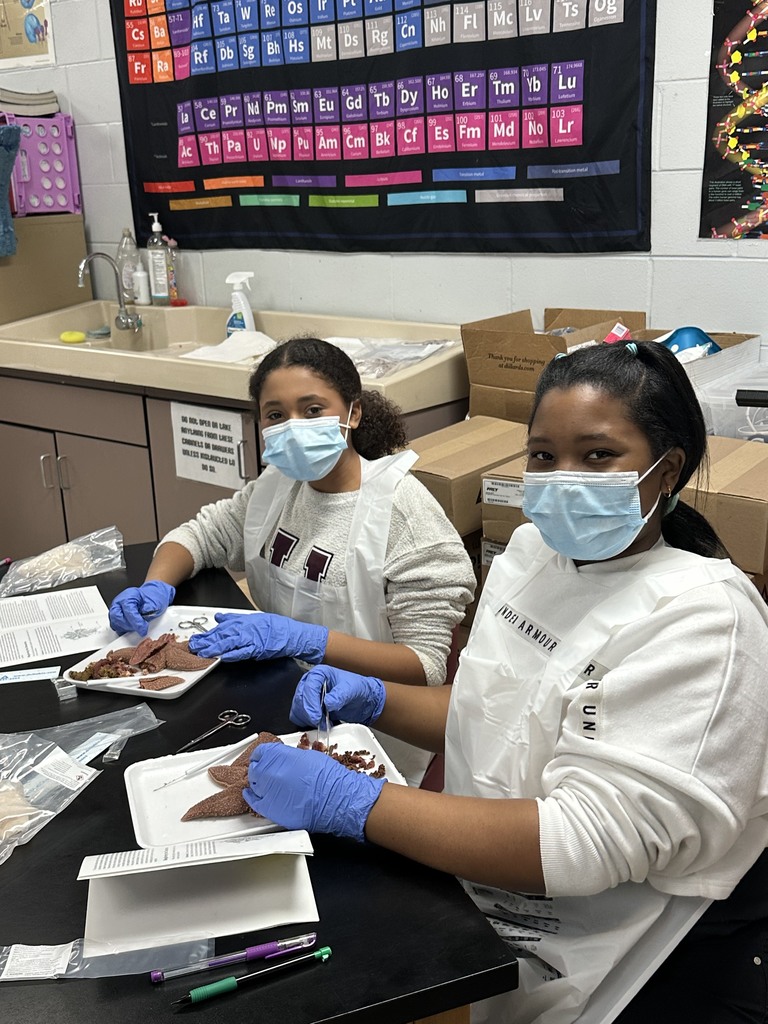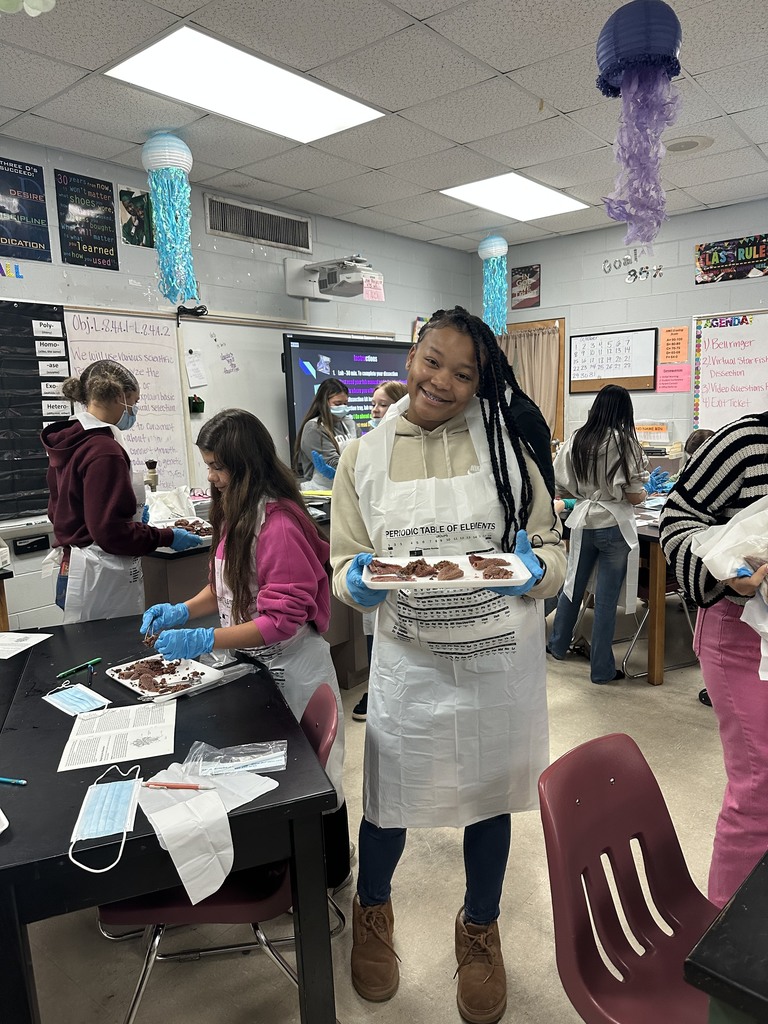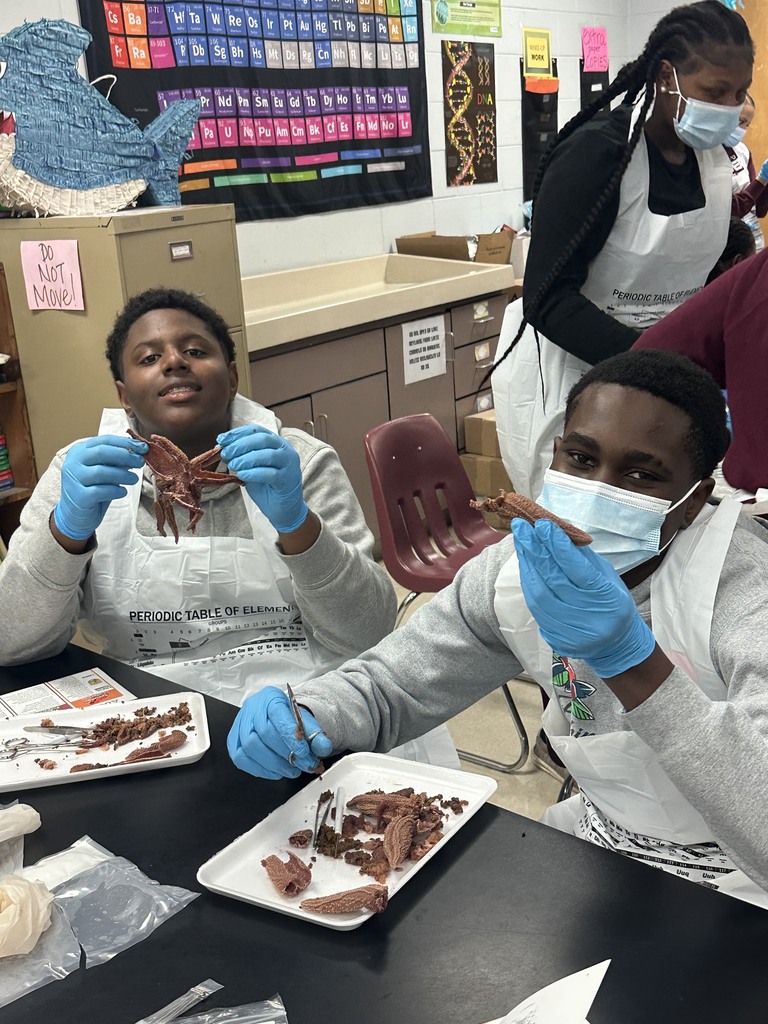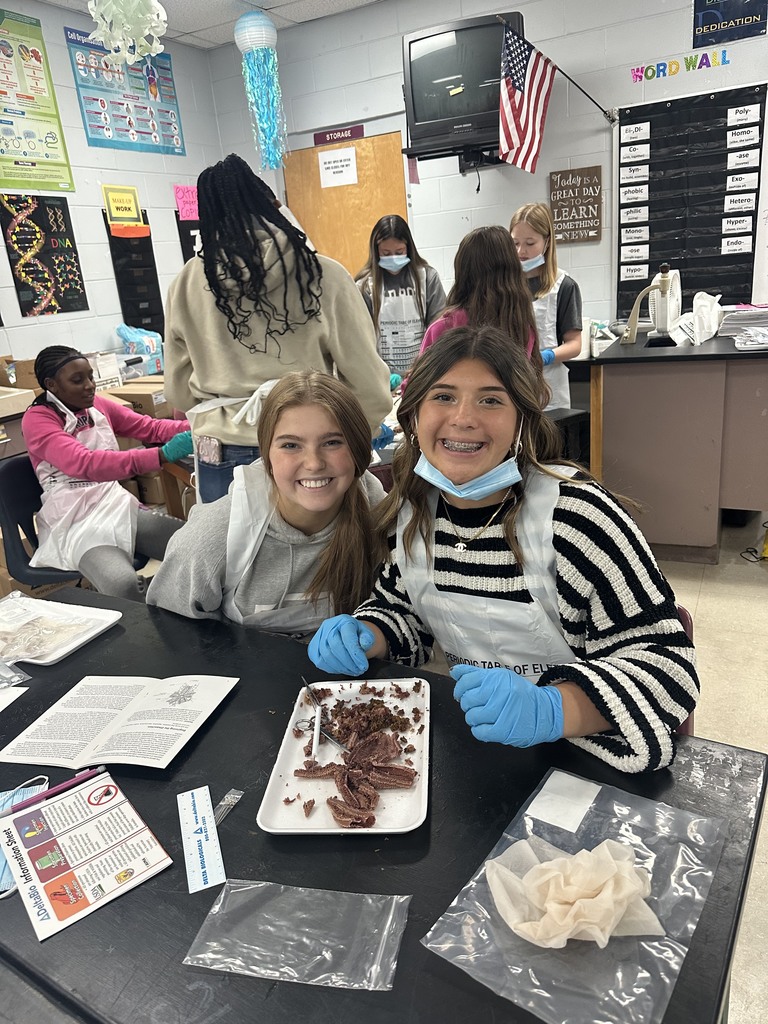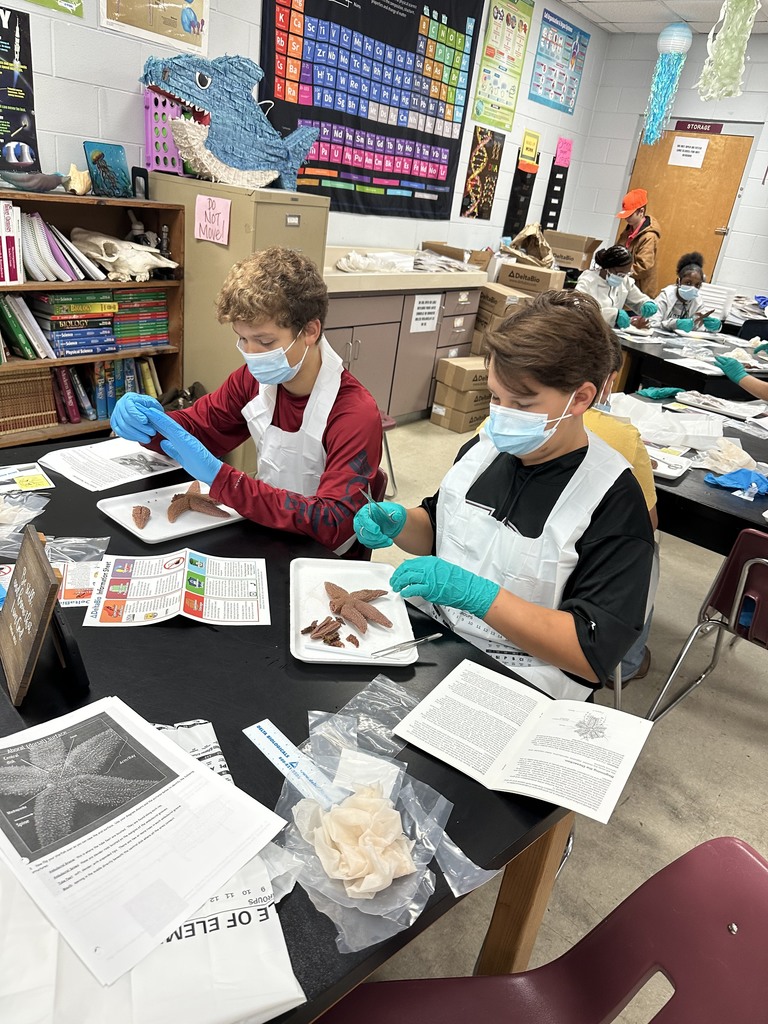 Congratulations HMS honor roll students. We are proud of you.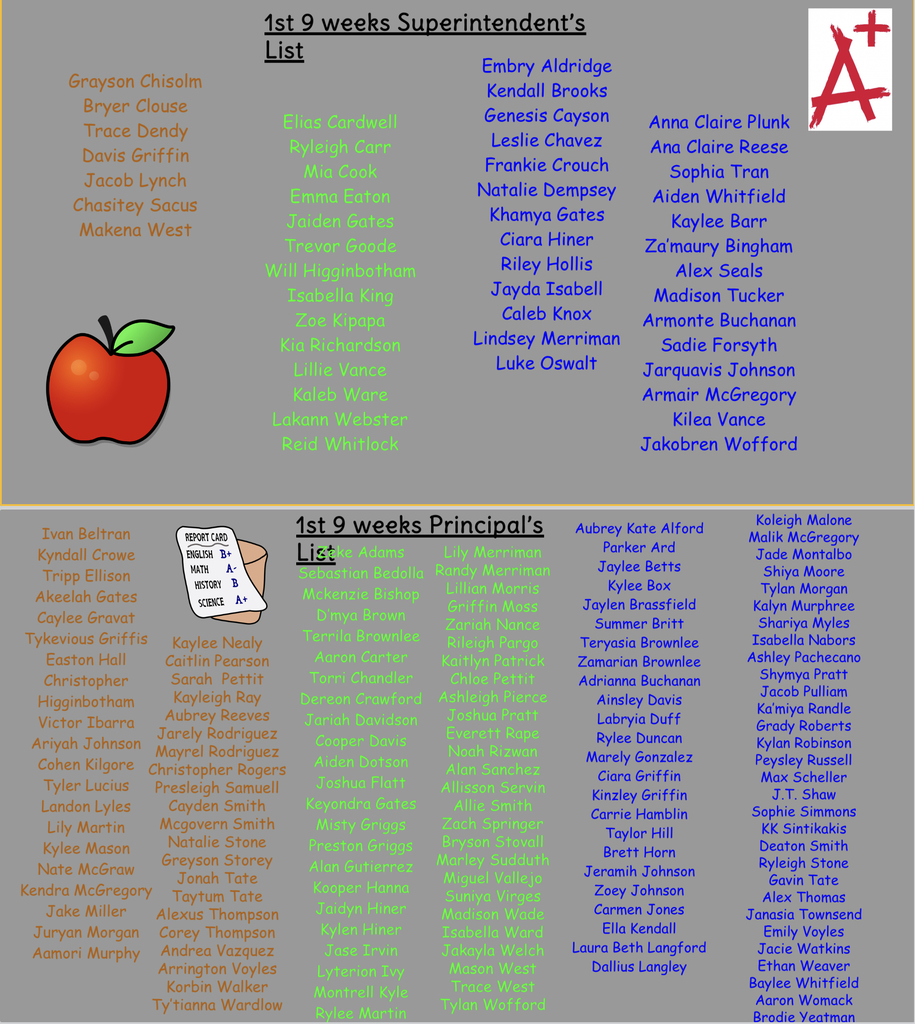 Please help us congratulate our Toppers with Positive Office Referrals for last week! We are proud of you all! #WhereChampionsAreMade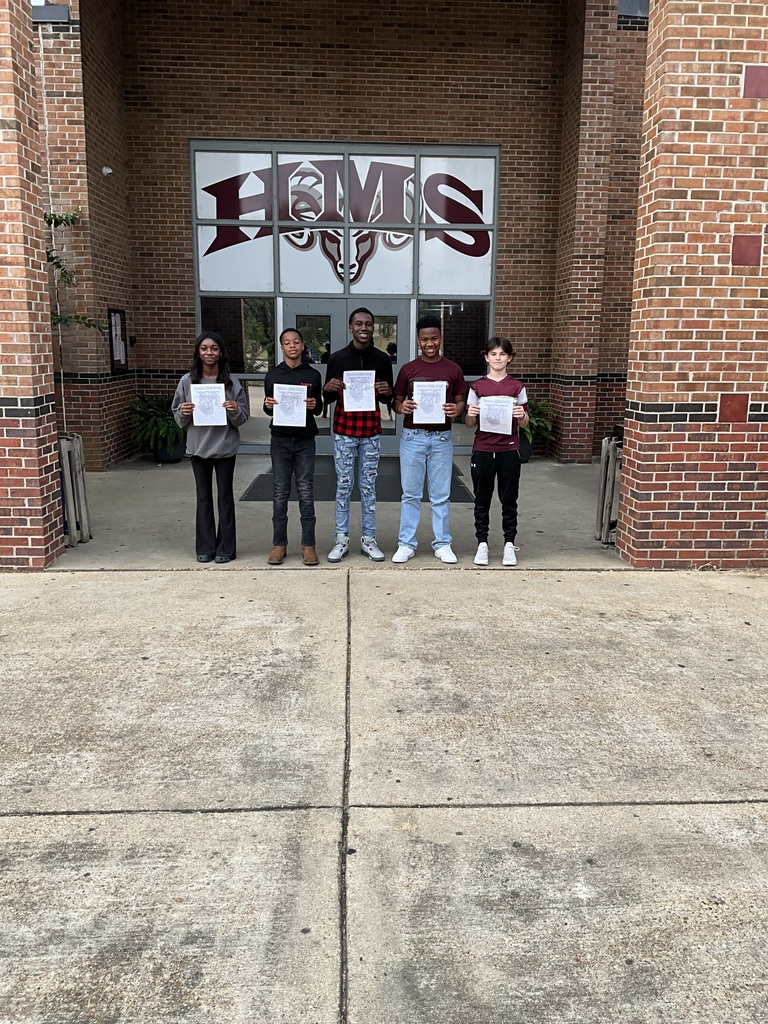 Good afternoon parents. Red Ribbon Week starts tomorrow! On Monday, our Toppers are teaming up against drugs. Students may wear their favorite team jersey or shirt. We are also celebrating College Day as well. Students who wear clothing representing a college team will receive a 10-point coupon from their Technology teacher.

Today our Toppers with no referrals for the 1st Term of School had a fun day in the sun playing kickball! There were some competitive games, cheering, and even dancing! Congratulations to our Kickball winners: Ms. Duncan's 6th graders, Mrs. Borst's 7th graders, and Ms. Smith's 8th graders. Special congratulations to all of our Toppers for a tremendous 1st Term of School! #WhereChampionsAreMade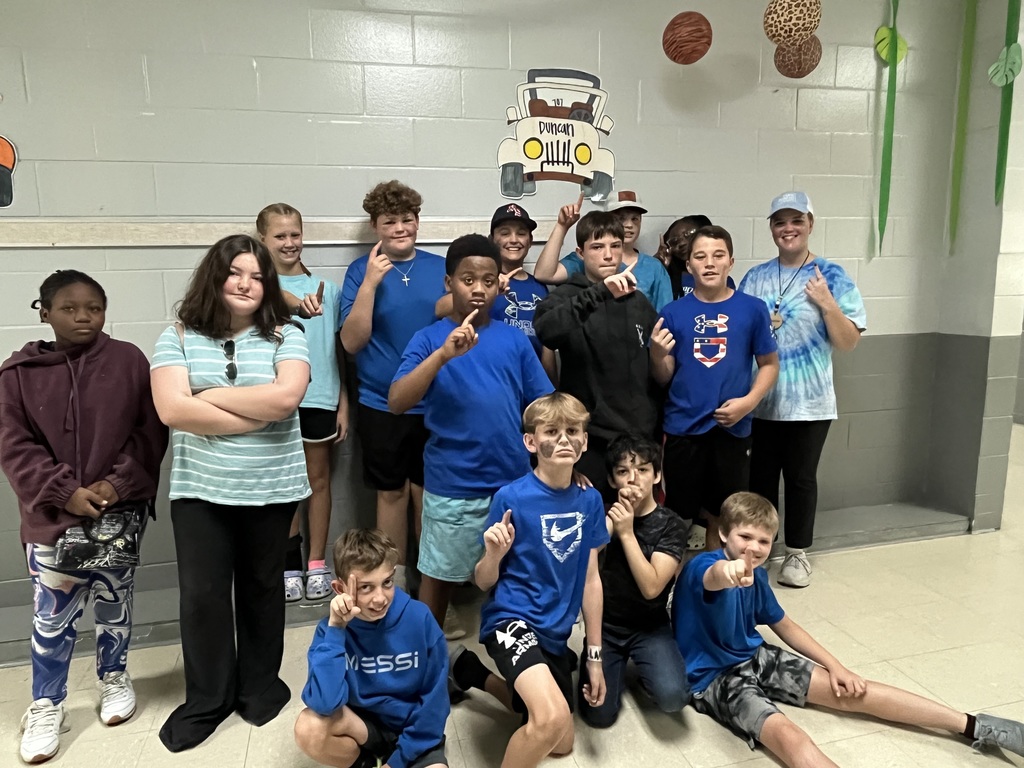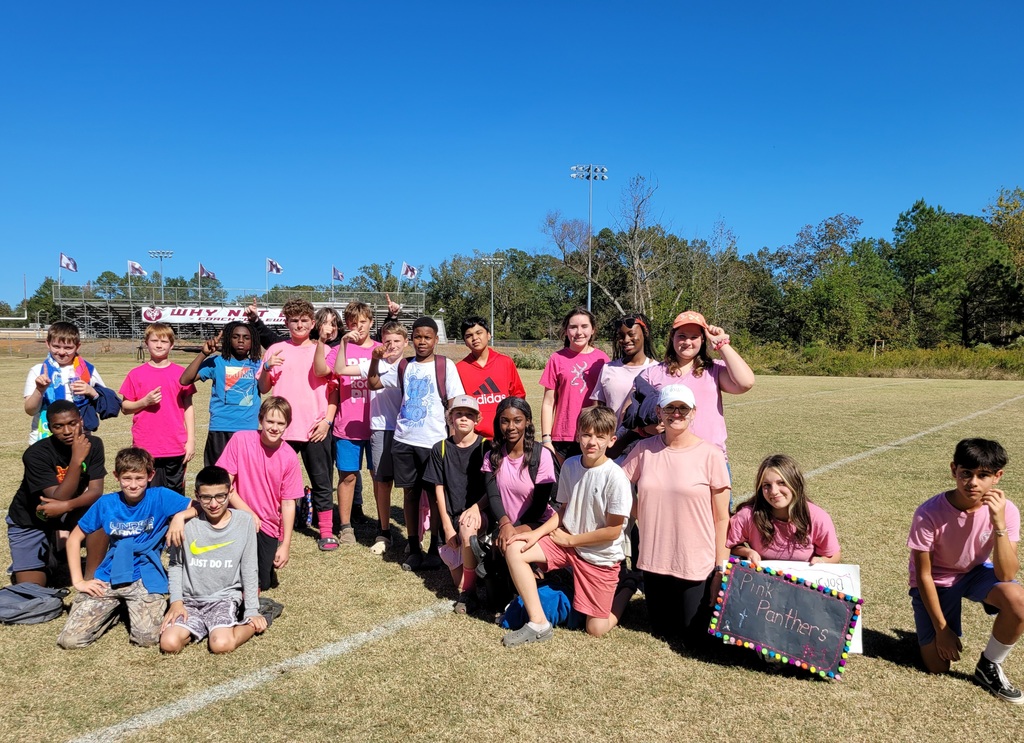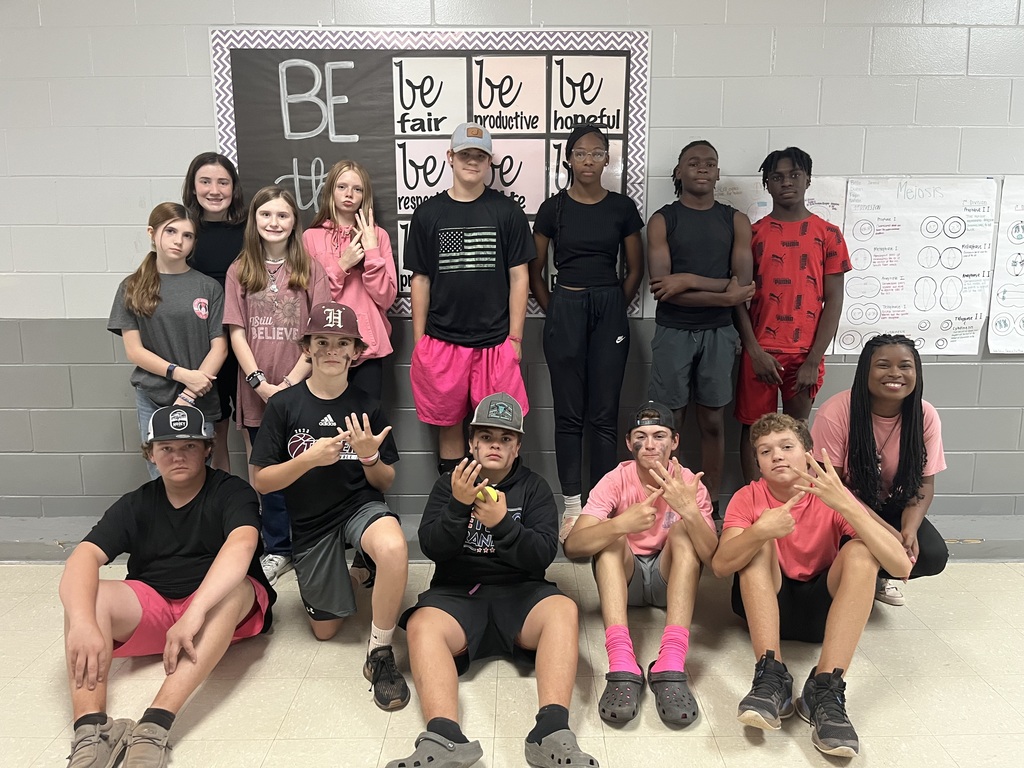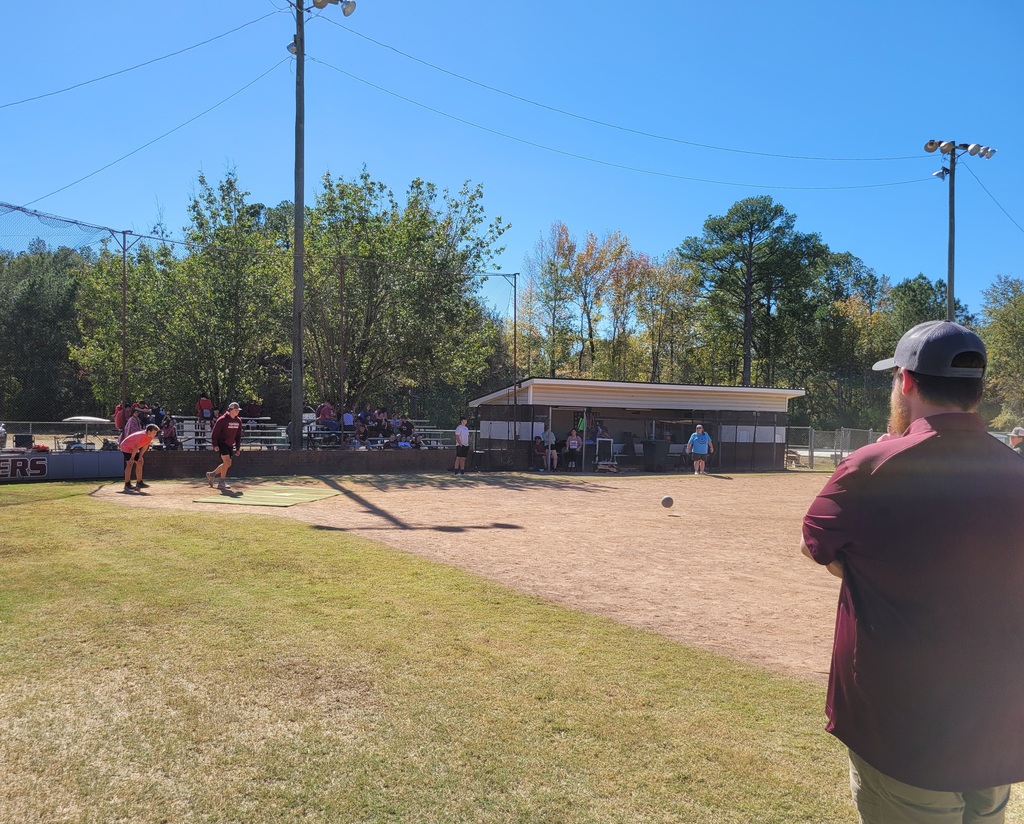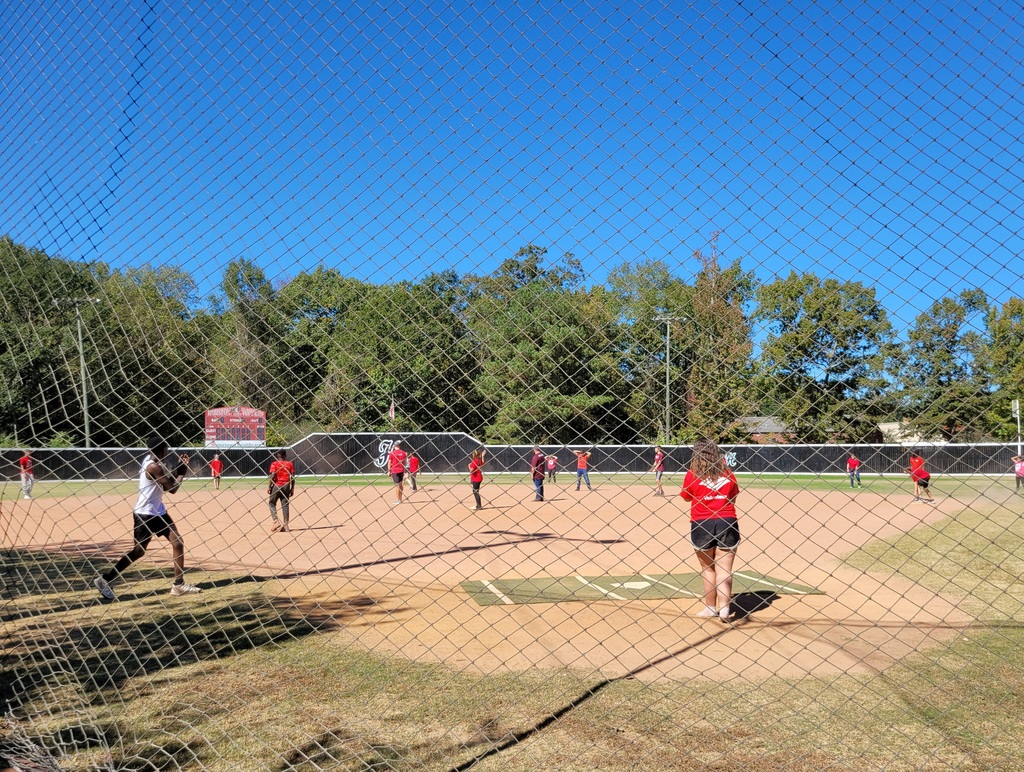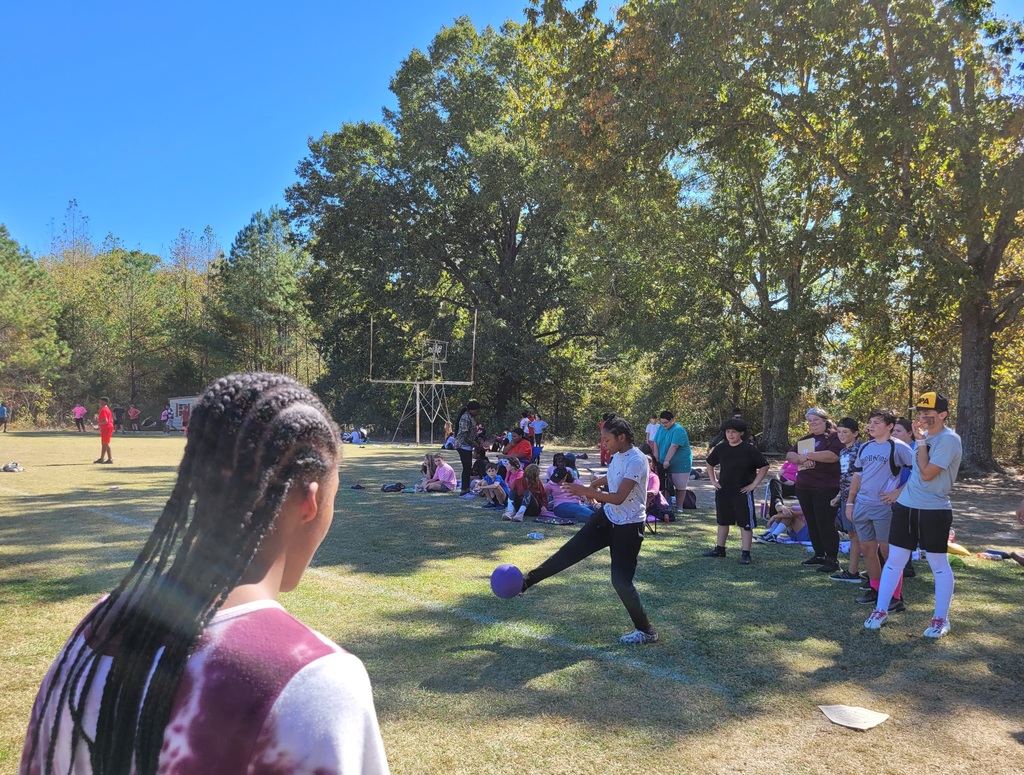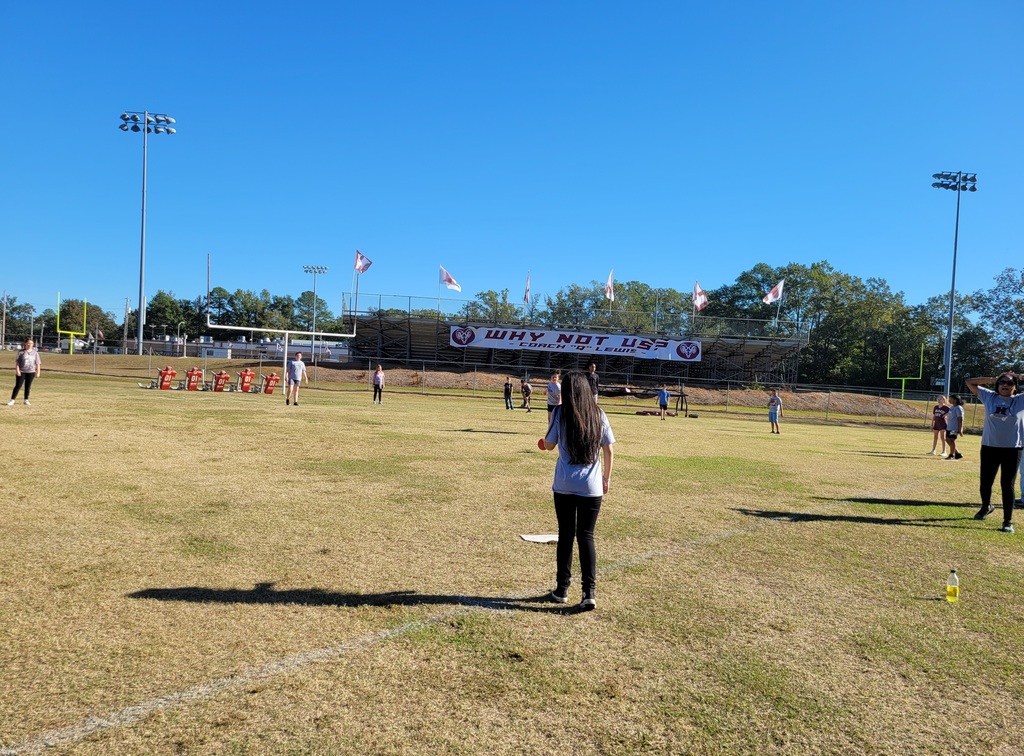 Today, our Toppers wore orange for Unity Day!!! What a great day to be a Topper! #WhereChampionsAreMade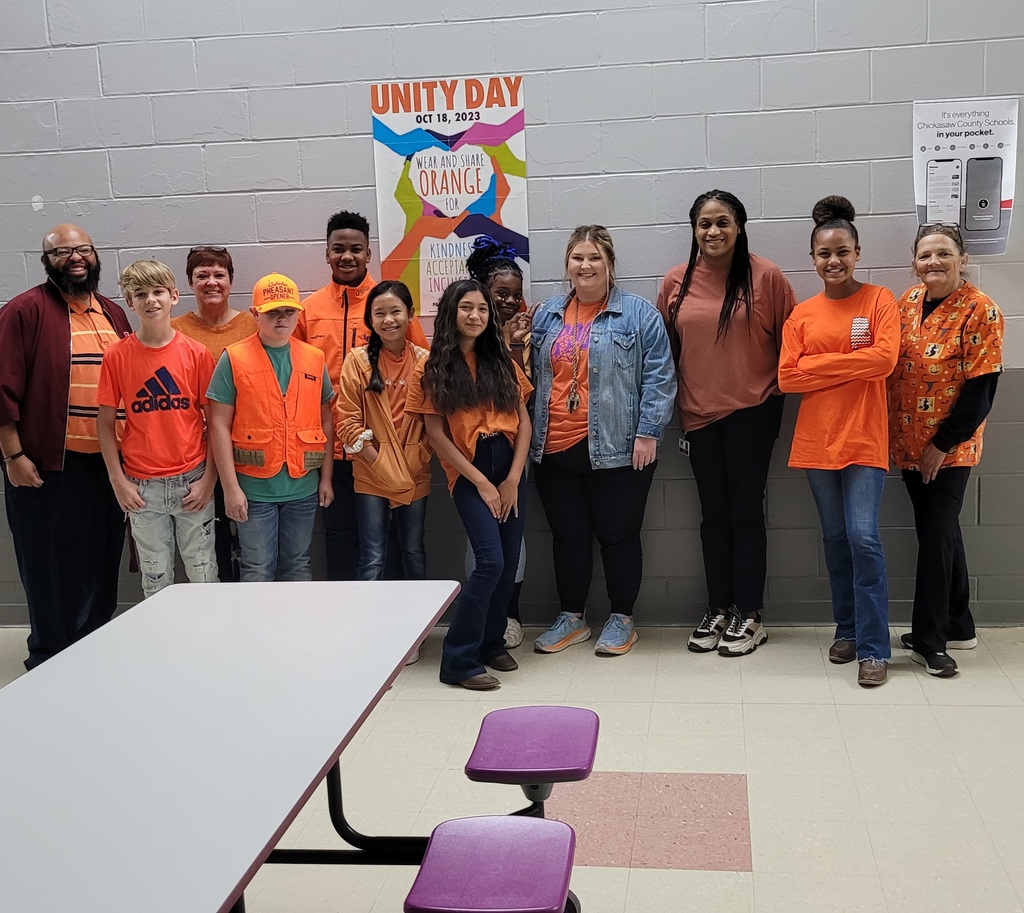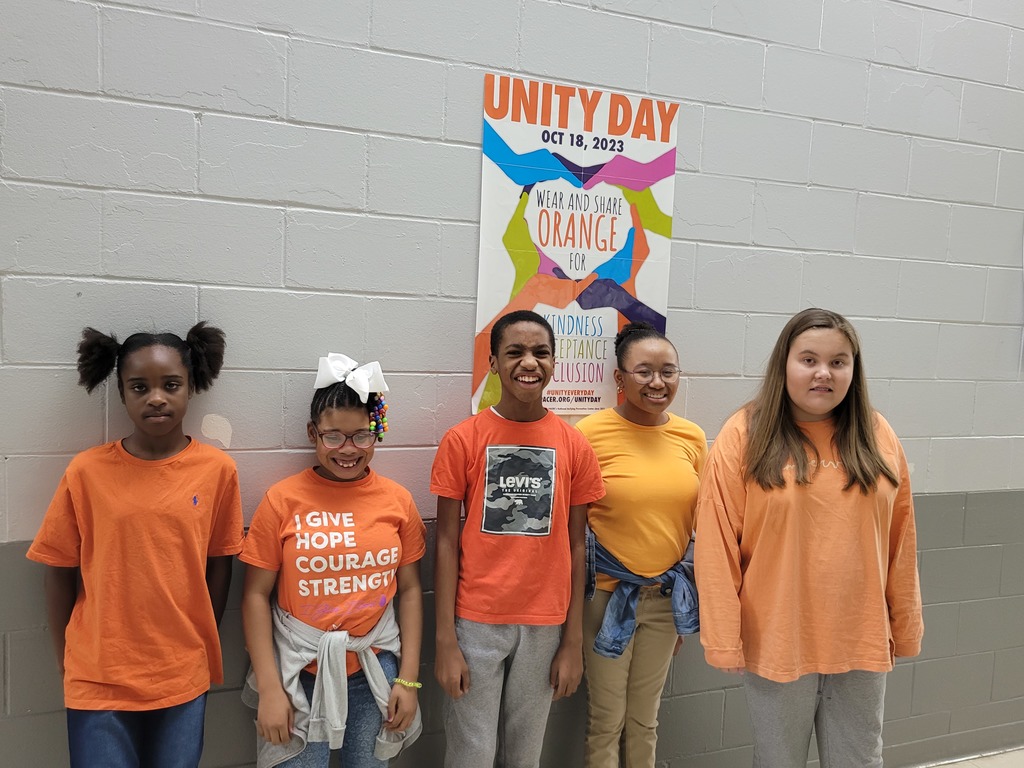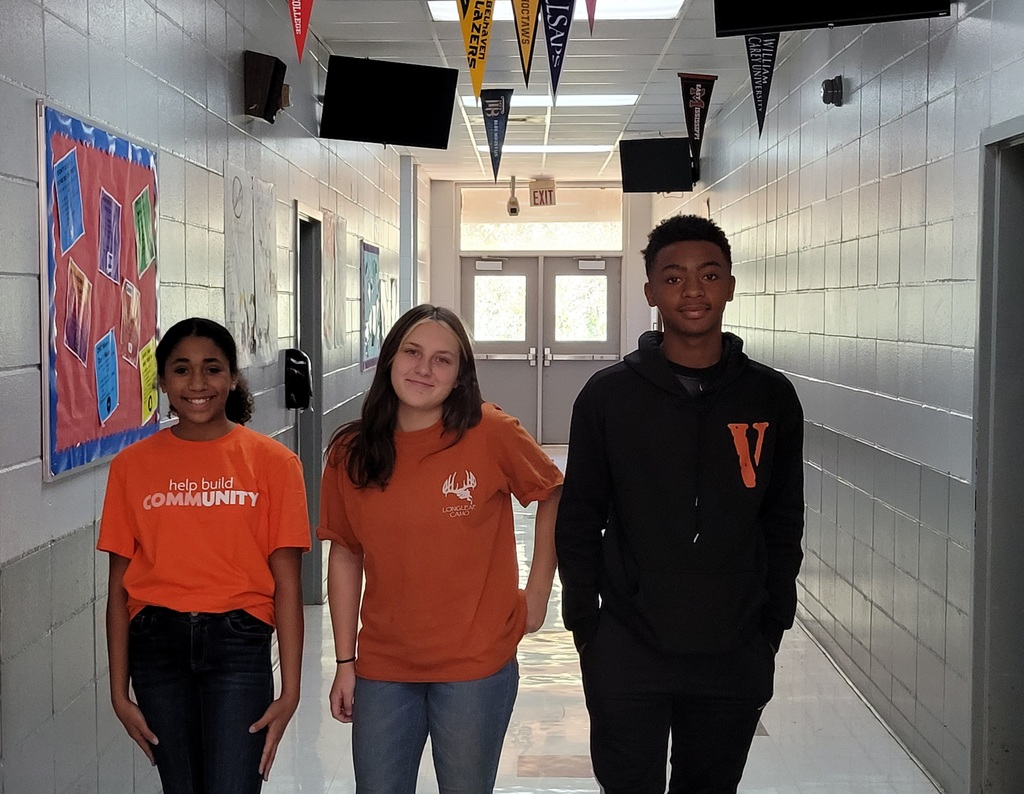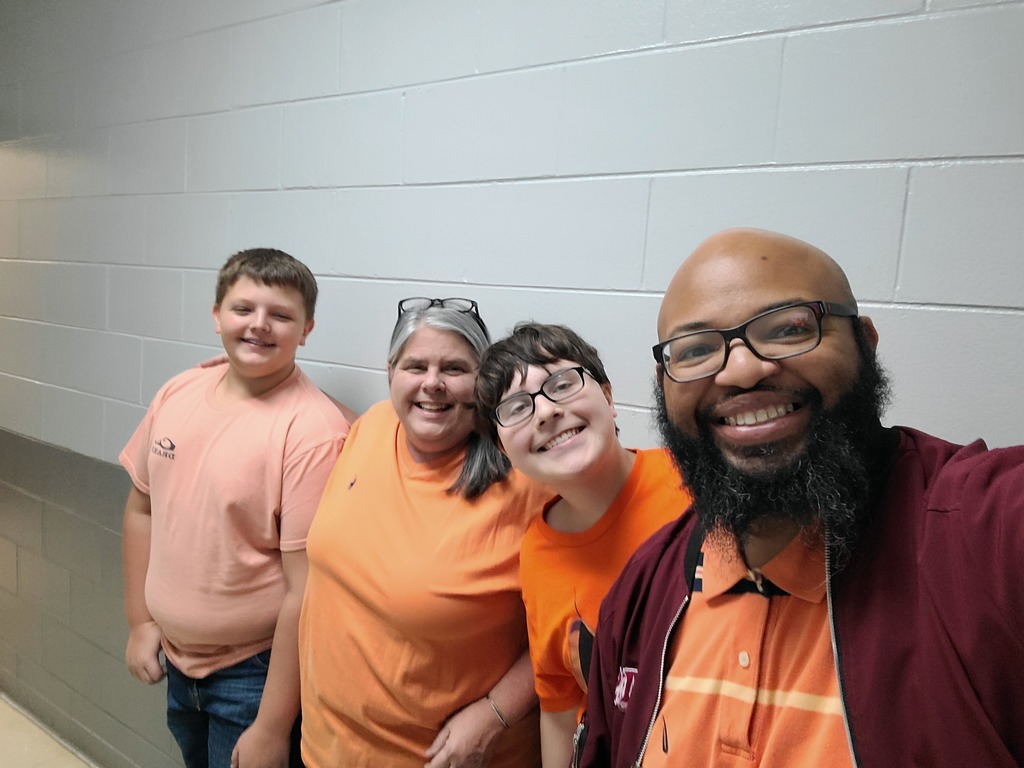 Our Chickasaw County Schools app keeps getting better and better! Parents/guardians who have already created a Rooms account can now access new app features like chat and class streams via web and in the app. Download for Android
https://bit.ly/41Q8OMQ
Download for iPhone
https://apple.co/3nhFlfo
If you have any questions, let us know how we can help you get connected with us via Rooms in the Chickasaw app.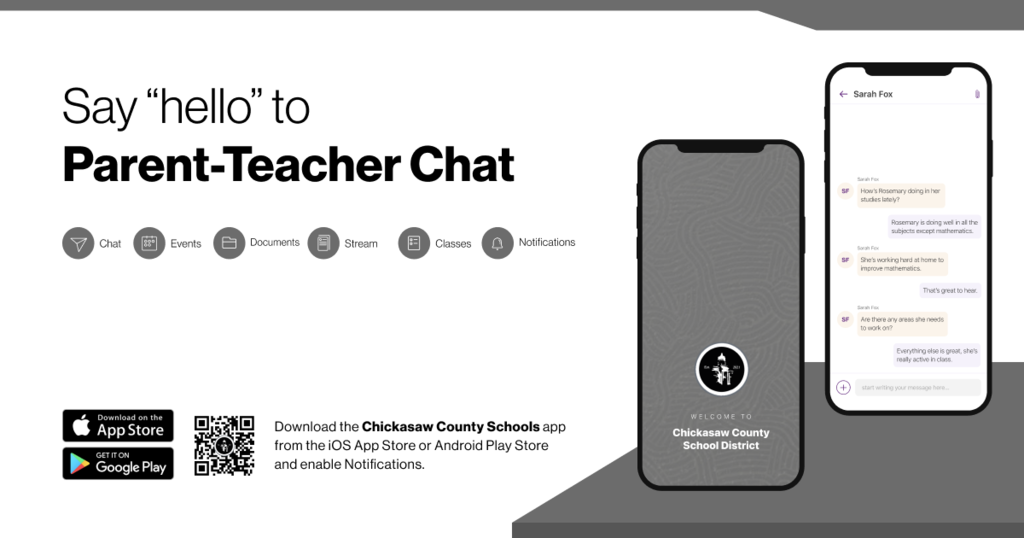 Last week was short, but these students filled it with positivity! Congratulations to all of our students with Positive Office Referrals for our three-day week! We are very proud of you all.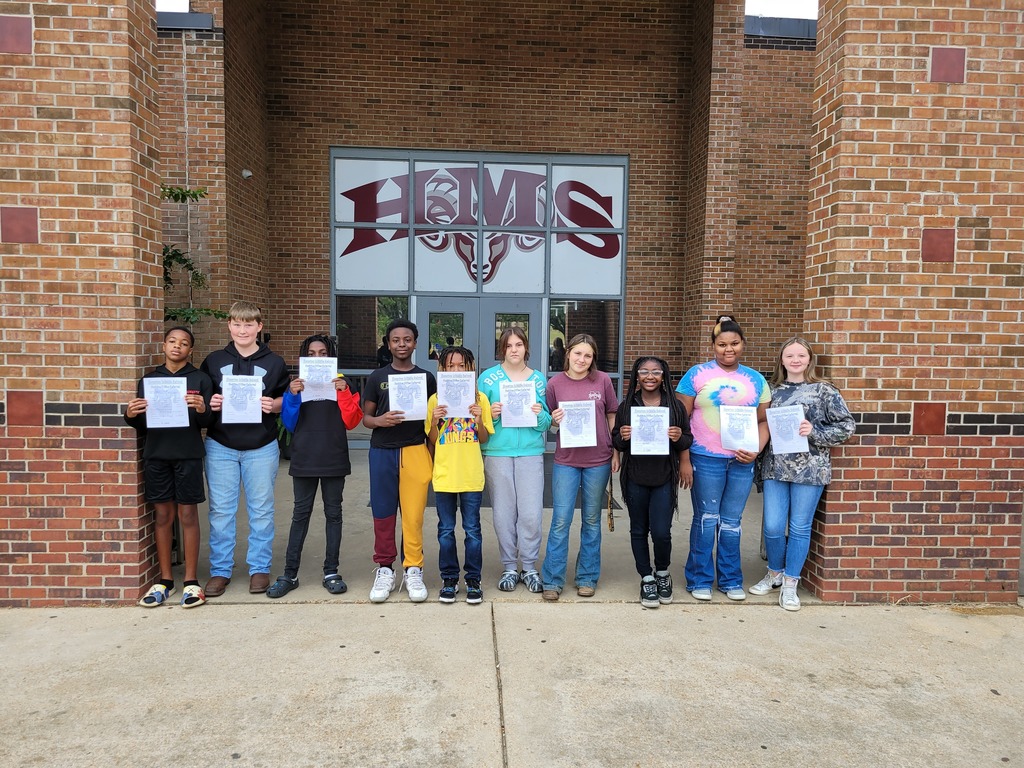 Say "hello" to two-way messaging and classroom announcements in the Chickasaw County Schools app! With the addition of Rooms, our district app keeps getting better. Parents/guardians check your email TODAY with instructions to sign up and access new features. We are so excited to connect with you all in one place.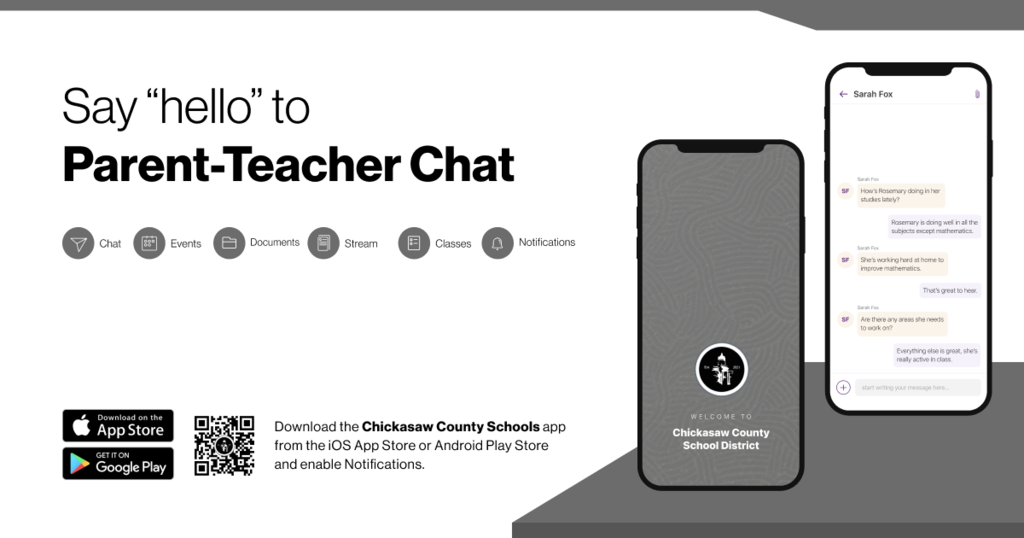 Good morning, HMS students will receive report cards today. Also, we are sending home some parent-teacher chat information. Please make sure you have the district app. Thank you Dr. Cousins

Good Afternoon Parents! Please tell our Toppers to enjoy their weekend and break. We look forward to seeing them again on Wednesday, October 11th, 2023.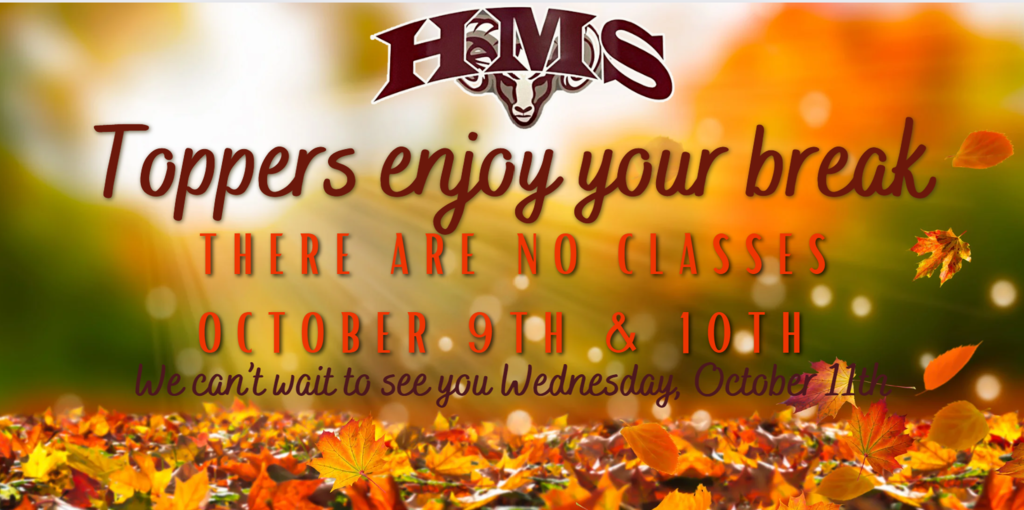 Congratulations to our September Students of the Month! We are so proud of you for putting your best foot forward daily. Keep up the excellent work!!! Not pictured: Cheyenne J.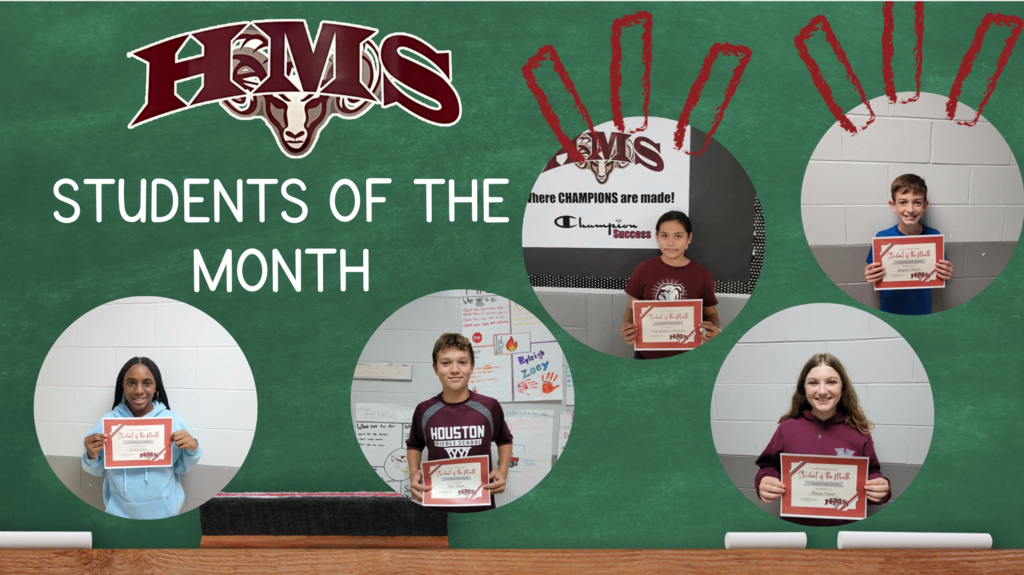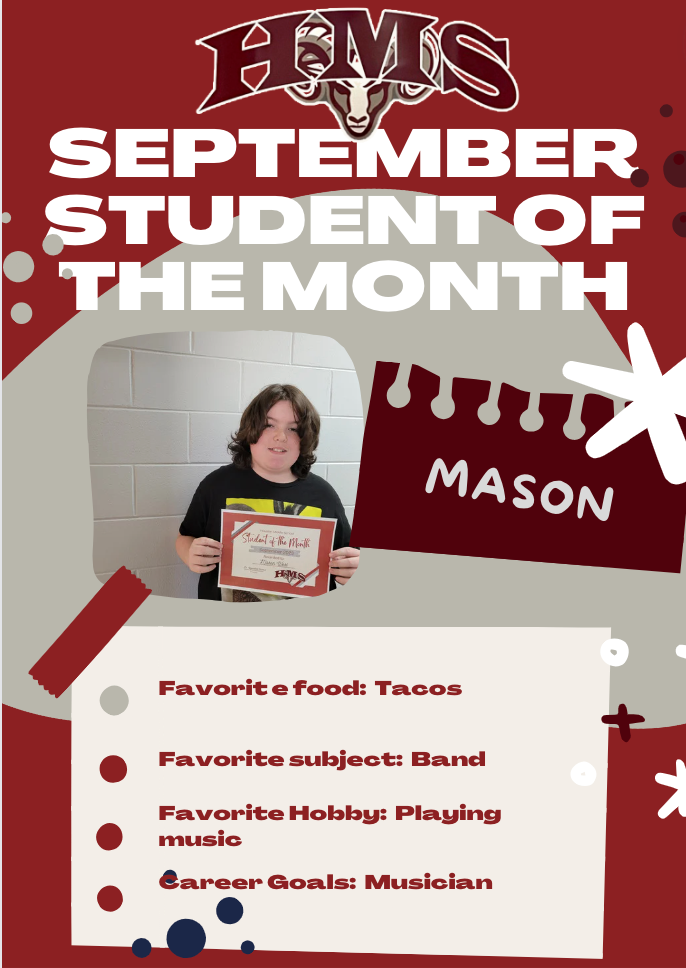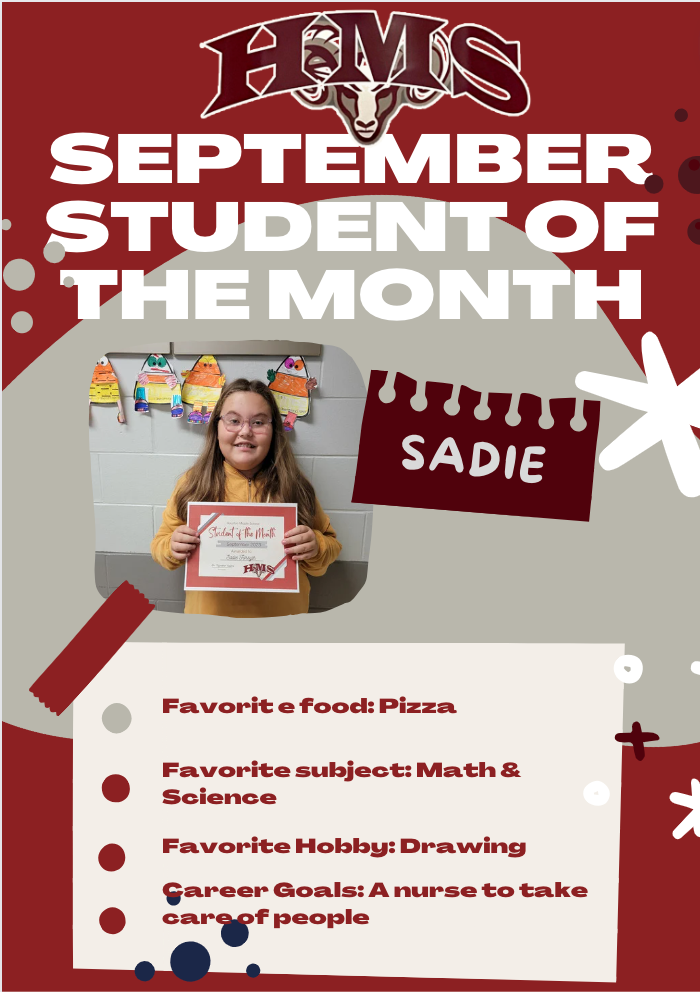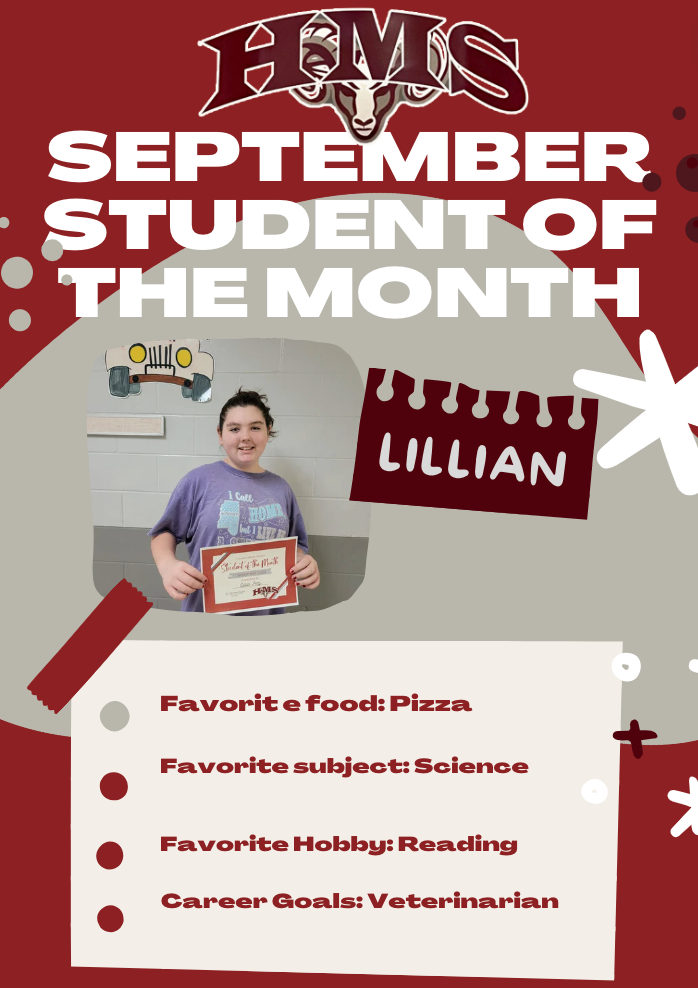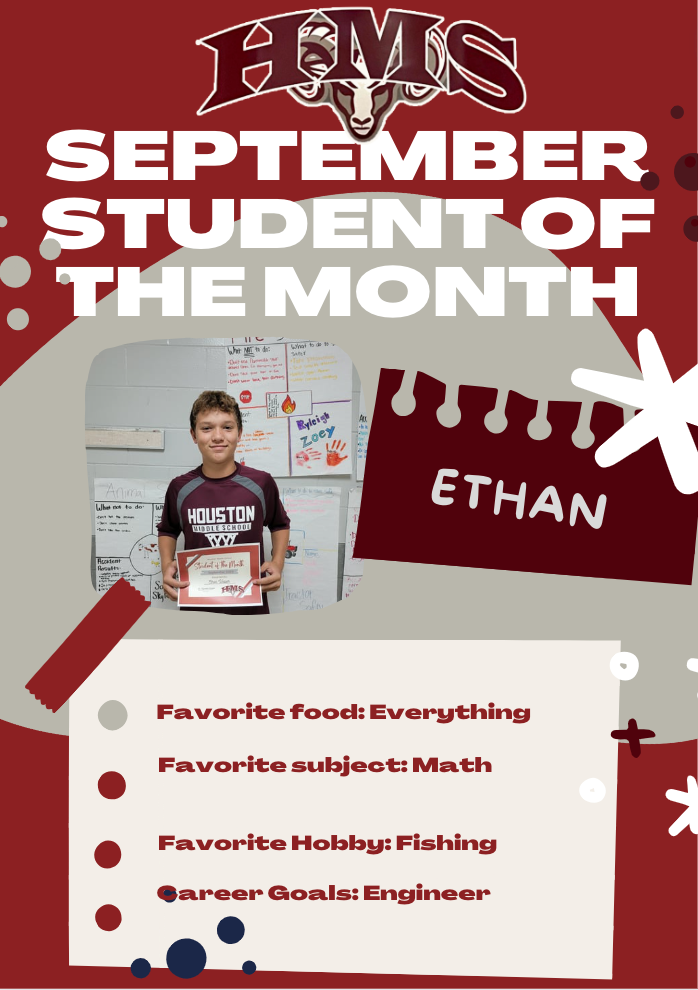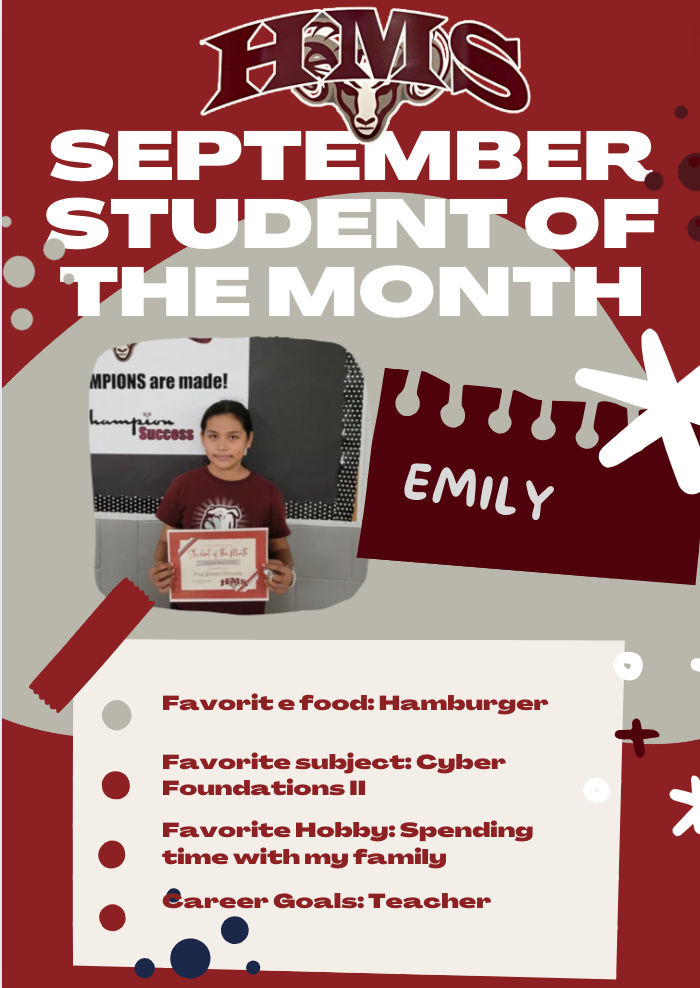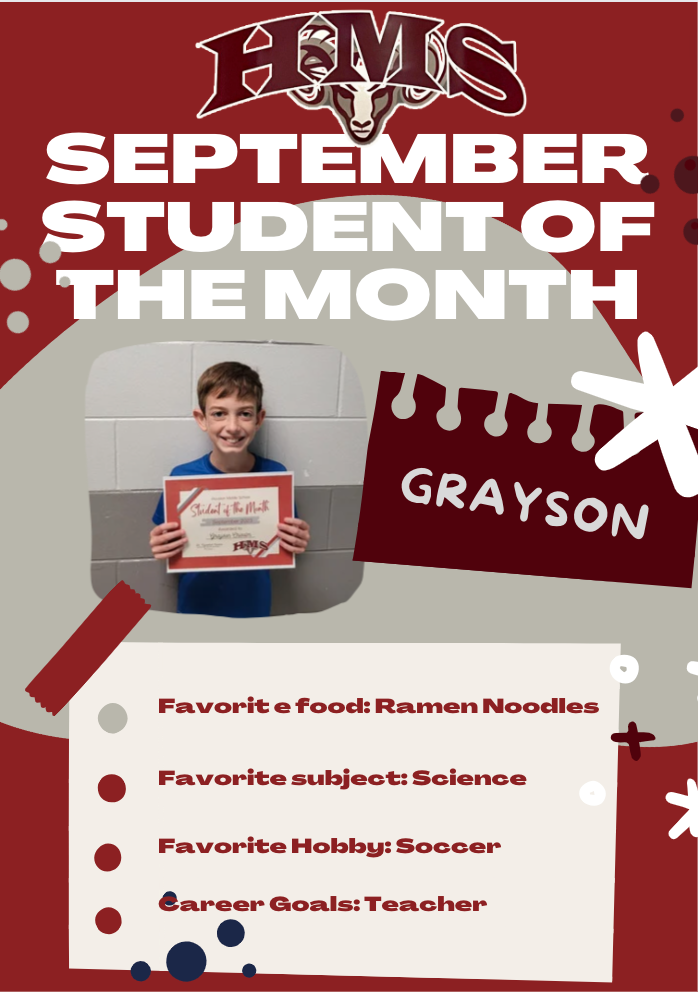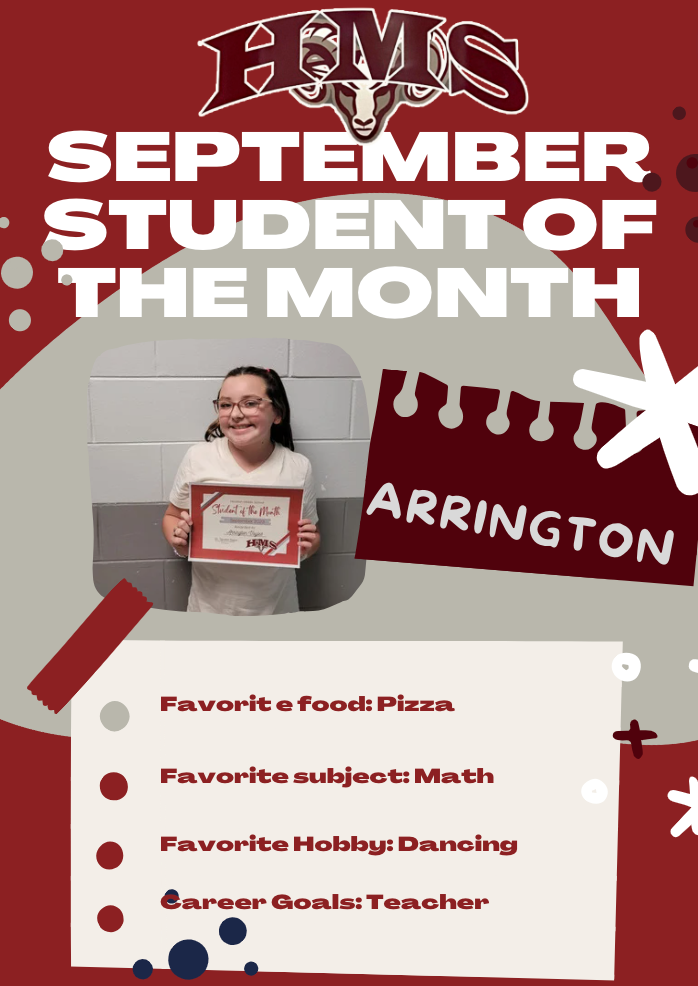 Please help us congratulate our Featured Faculty members for September! We are proud of your hard work and dedication to our students and community! We would also like to thank Sonic & Hardee's of Houston for providing gifts to our Featured Faculty and Students of the Month. We ❤️ our community partners!!!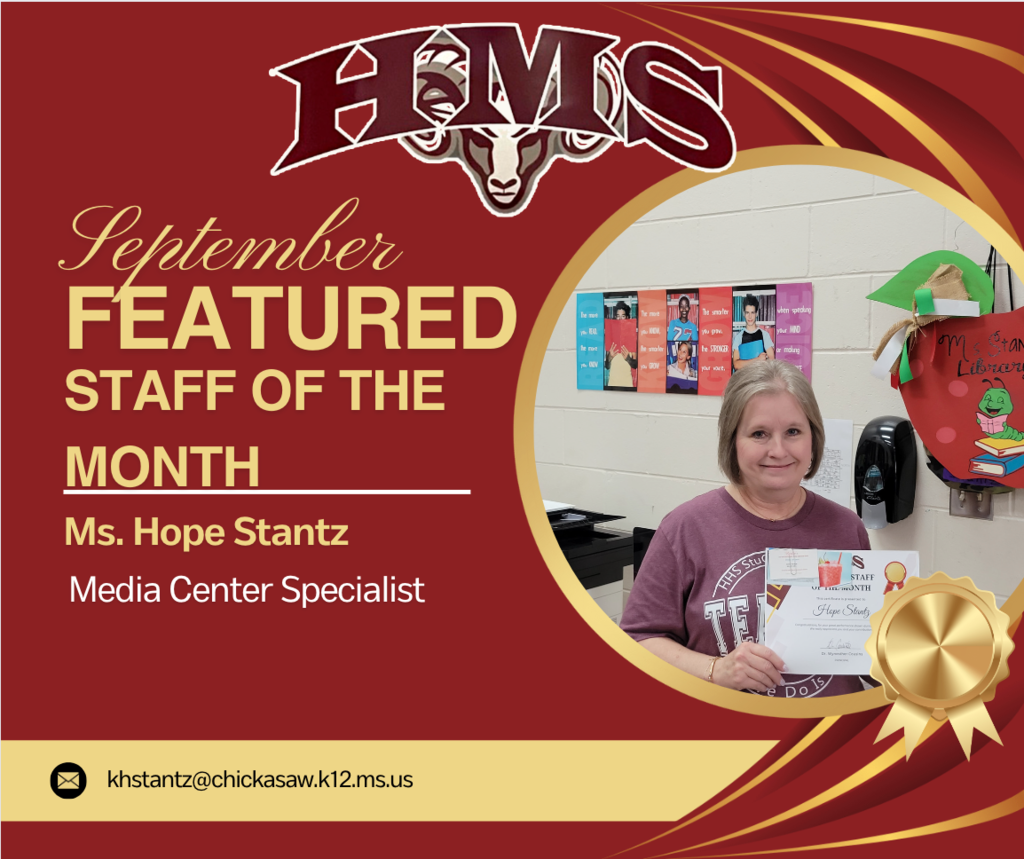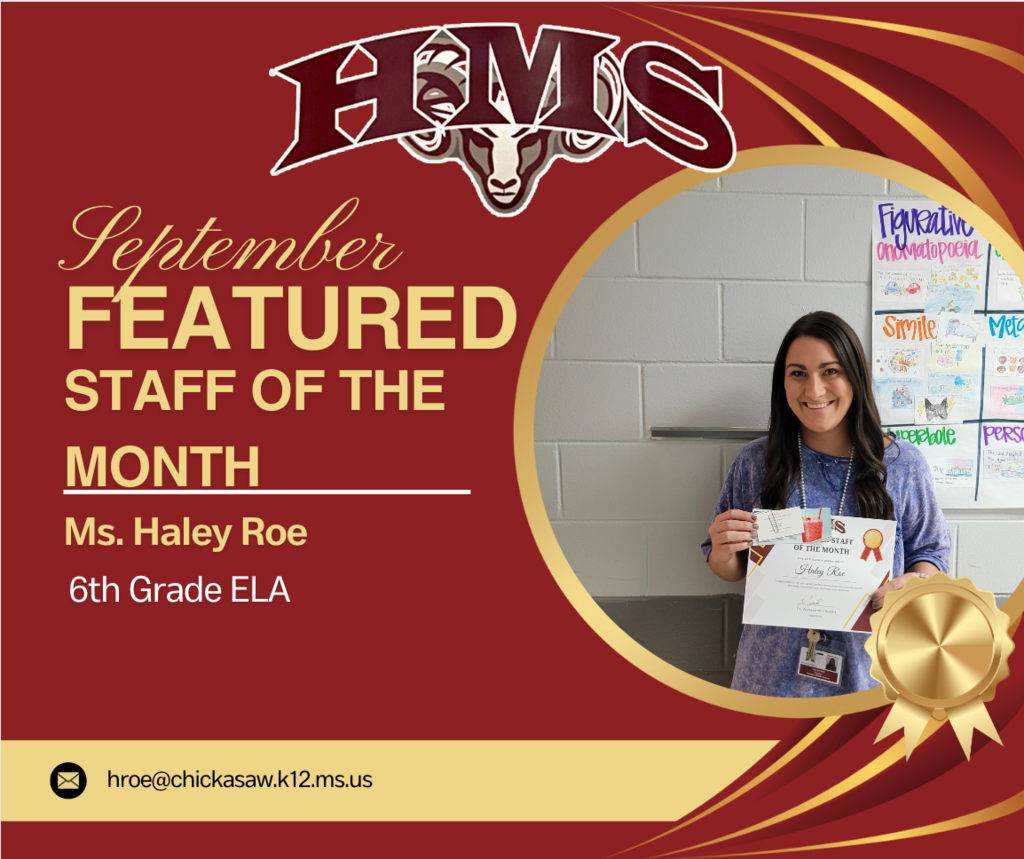 Last week, the Mississippi Department of Education released its accountability ratings for the 2022-2023 school year. We are pleased to announce that HMS has retained our B-rating! Congratulations to the students, parents, staff, and our community partners who worked tirelessly towards this achievement. #WhereChampionsAreMade